8 tags
2 tags
9 tags
051912: YOLO Gods and Fairies
I suppose 'YOLO' deserves the award for Acronym of the Year, if there is such thing. Although maybe half or more of the social networking sites' population use it more often than not to be labeled as a cool kid in his/her generation, we would like to emphasize that it is not YOLO if there is no action; You Only Live Once. [[MORE]] A Usual Booze Night at Sarina's pad....
4 tags
051812: Debut of Legally Royale
We preferably call Cassandra by her nickname Chalie, whom celebrated her fairy tale-inspired debut at The Heritage Hotel Manila. The guests comprised mostly of her family members and relatives; thus, there were only limited invitations for her friends and classmates. [[MORE]] (From L-R: Jireh, Nicole, Jannica, Lloyd, Celina, Me, Kim, and Sarina) Nicole and Lloyd waited for us in the lobby...
4 tags
3 tags
5 tags
5 tags
050412: The Everywhere Magic
Since it has been more than two months already, I cannot really recall specific details on what had happened during this planned day-out of ours… Shame on me. So, I have decided to 'photodump' and though our day might be interpreted wrongly, I will let these tell the story. ☺ (From L-R: Frankie, Katrina, Jannica, Celina, and Me) [[MORE]] Problematic Frankie up,...
5 tags
5 tags
2 tags
3 tags
1 tag
3 tags
Either Uninspired Or
I've been home alone for two days now and it was just awhile ago when my mind decided to squeeze out a good amount of creativity juice. I dealt with the ever-so confusing and time-consuming HTML codes again but nevertheless, I must say that the outcome was worth my patience and strained eyes.  [[MORE]] The way I see it, the Black and White combo made it all look classy.  The header and...
4 tags
8 tags
5 tags
heymisstatj asked: Hi! Just wanted to ask something. My block is 04123B. What does the "B" stands for?
8 tags
6 tags
6 tags
5 tags
4 tags
4 tags
041912: Crashed Down South
Since I major in Communication Arts, I had to take an Online Qualifying Exam a few months ago. I passed (Thank you, Lord!) and therefore, I can continue on with my course for my LIA or for my Arts course [since I am a LIACOM (Arts-Commerce) student]. In order for me to secure my slot, I was required to submit the grades of only four asked courses. [[MORE]] It was my first time to not hear the...
4 tags
4 tags
6 tags
033012: FFF With BBs
Because it's that time of the term again. Loljk. Yes, I was back to the normal study-hard-party-harder type of girl that I am to celebrate the end of the third term (not a froshie anymore!) and most especially, the birthday of one of my bb girls, Jess. Normally, I do not post party or night-out photos. I didn't get the hang of doing so; only with AdHoc do I find the...
4 tags
031712: Helen's Nostalgic Legalization
A very cute group picture with the debutant to start this post off! I love how Luis sat on Helen's lap and how we look really happy here. *happy tears* Boots, Cowboy hats, Checkered and Plaid polos, etc.: Nostalgic in the sense that Helen's theme for her party was patterned to our activity when we were still in grade 6 — Barn Dance, that is.  [[MORE]] (From L-R: Me, Francis,...
6 tags
5 tags
7 tags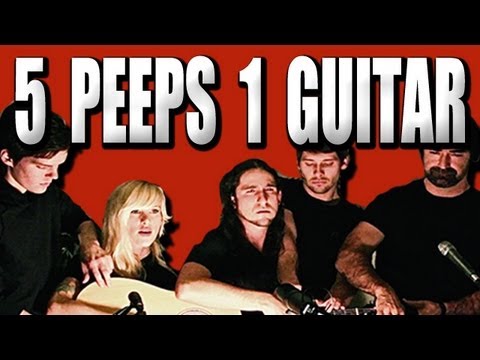 5 tags
3 tags
3 tags
4 tags
031512: Of A Cupcake Treat
Someone I have not yet met personally gave me a yummy chocolate cupcake that was whipped with buttercream and then topped with white fondant that had my name on it and a cartoon-ish face of mine in a really cute brown and teal box with vintage swirls and curls yesterday. [[MORE]] It looked oh so pretty and tempting! I just had to take lots and lots of photos of and with the cupcake until I...
4 tags
3 tags
5 tags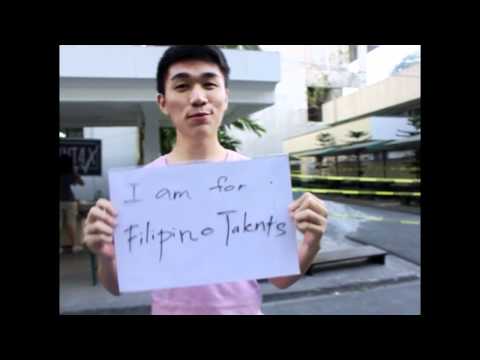 7 tags
022512: At The Edge Of Infinity
See how two of my friends looked that night? Really HOT. They are Jireh and Kat. It was our (Nicole, Kat, and I) first time to have Jireh with us to ADHOC, as well as our other high school friends. You might be wondering why Nicole does not have a solo photo up there… well, I am too. I don't really know where her photos went and/or why she has not sent them to me. But, anyway,...
14 tags
021412: LEAP2k12 On Valentine's
Since I'm only in the first year of my college life, t'was my first time to experience the Lasallian Enrichment Alternative Program or more commonly known as LEAP, which for this year was celebrated on Valentine's day. It's an event wherein we needed to enroll in only one out of a bunch of alternative classes. I was fortunate enough to be among the 200 students who enrolled...
4 tags
020712: Bb Tuesdays
My Tuesday classes end at 12:50pm but at times, since TREDONE is my last subject/course, I'm already dismissed at around 12:30pm and even before. I don't go home immediately. After classes, one would usually see me eating lunch with my engineering friends at Agno or walking/hanging around with some of my high school friends who are also Lasallians, around the campus. Rarely would one...
4 tags
012312: Carpe Diem
They are Nicole and Frankie. I know and I really am aware that I have beautiful and really awesome friends, and I am so blessed to have (at least a part of) them in my journey! I went home with Frankie from the celebration of our barkada's January tradition and decided to call Nicole to be able to have a more productive shoot. Basically, I spent my free day with my closest friends and...
7 tags
6 tags
6 tags
5 tags
4 tags
012312: The Usual January
A tripartite tradition every January among us, Usuals, is the way we start and make our every year the way we want it to be. Our three January babies (Jireh, Chen, and Celina) have been celebrating their once in a year occasion with the whole gang for about three or four years now. This year, Chen and Cel decided to treat us to Papa John's BF branch. Jireh was an exception for some personal...
1 tag
1 tag
3 tags
Far Away by Nickelback
4 tags